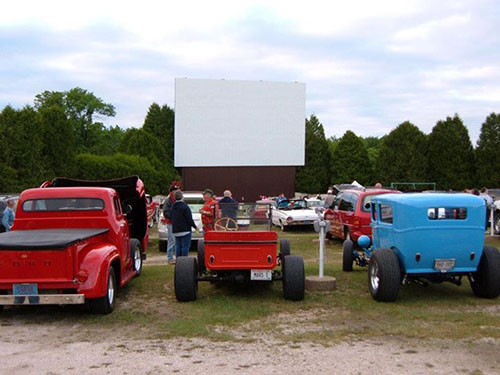 Sound
Movies can be heard on your vehicle's sound system.
For best sound, tune your radio to FM 100.5 or AM 530.
Speakers are available in the front four rows.
Parking
Please park close to the speaker post, allowing two vehicles to park between each set of posts.
Consider the view of people parked (or may potentially park) behind you.
Sorry, sitting on top of vehicles is not allowed.
Please drive slowly and carefully on theatre grounds. There are often people, including small children, moving around.
Please avoid hitting the brake pedal and make sure parking lights and head lights are turned off when parked. Day time running lights can often be disabled by applying the parking brake. Sorry, grilling is not allowed.
Please make sure your pets are on a leash.
If you plan to sit outside your vehicle, you may want to bring a portable radio, lawn chairs, and blankets.